Soho House Berlin Intimate Soirée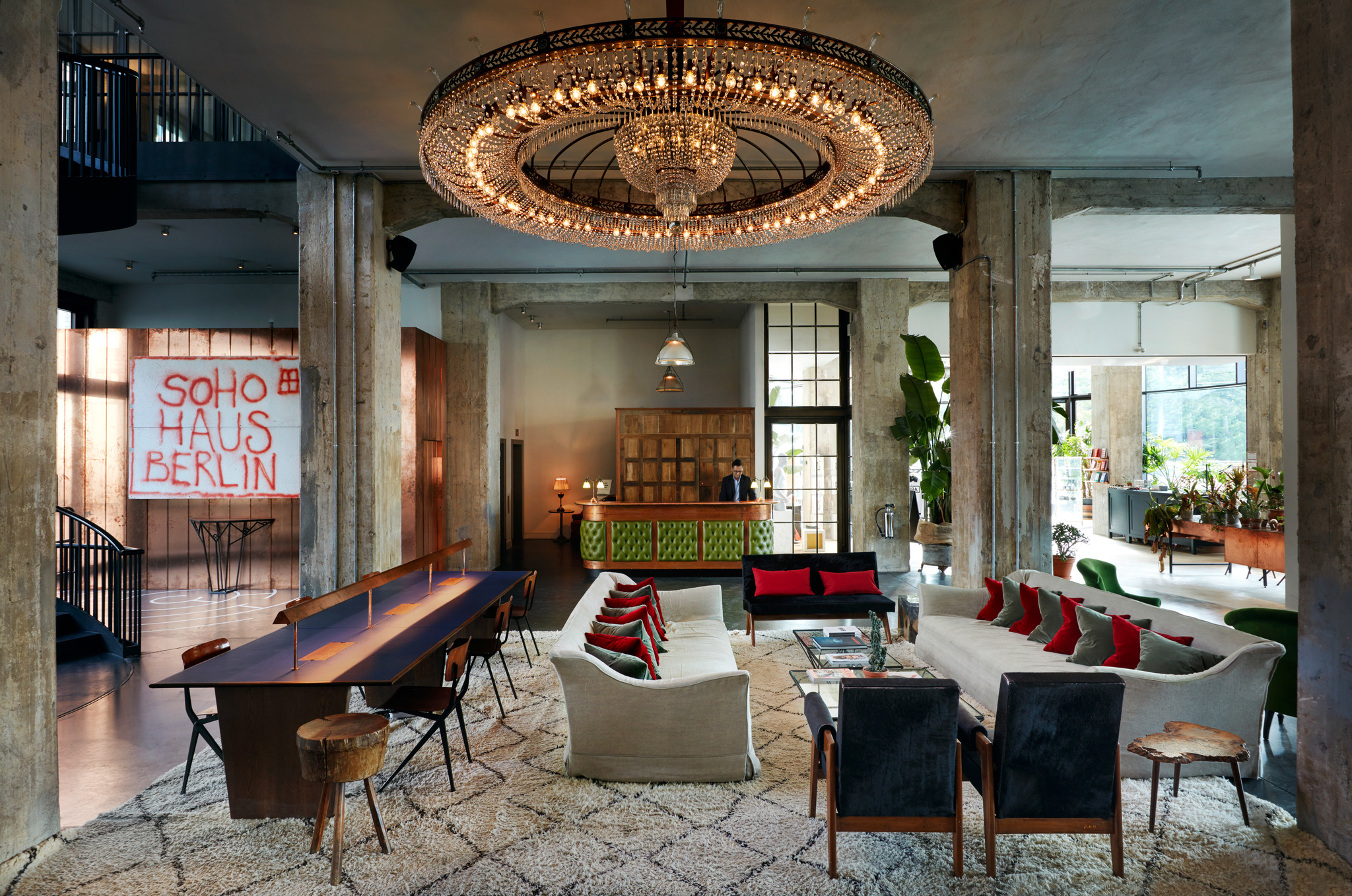 Saturday, April 22, 2017 | 19:00
Join an intimate Soho soirée for an evening of "inclusion" by the Berlin Student Film Festival. Fresh from its inaugural Opening & Juror's Choice Award last month, this is one of the carefully curated events slated for its 9-month film extravaganza. A memorable evening to share with you, BSFF will highlight the recently crowned winner of the Special Jury Award for Storytelling and explore the instrumental role films play in promoting an inclusive society.

Hosted by Holger Homann, BSFF Juror & Justin Merino, Per Zennström & Lisi Badia, BSFF Co Founders.
Billion Walk (Milliardenmarsch) | 19:53 | German (English Subtitles) | 2016
20 young men participate in a competition, with a huge prize: One Billion Dollar. But whoever will stop just for a second, will die.
Holger has a long list of high-profile art & media projects on his resume such as managing director of Upon Paper powered by Hahnemühle fine art, principal project leader and consulting brand strategist for www.the-impossible-project.com & publishing director for berlin based fashion & art magazine Qvest, to name a few. Homann is engaged in a love affair with the arts & media (sparked when he was given the "Beautiful California" Ansel Adams photobook) and is highly respected for his deep understanding of how they co-exist & interact with each other.
Leslie has been paying close attention to levels of pleasure since she can first remember. Her antennae seem to have come tuned that way. She's honed the skill as a creator of memorable experiences working in various capacities for some of the most demanding and discerning client cultures in the world: as the owner of an import-based retail shop, as curator and leader of exquisite, immersive travel, as brand ambassador for luxury products, and most recently as Producer of a travel video series — The Pleasure Project — focused on the global ideology of pleasure
Justin founded BSFF & kulturspace on a strong philosophy of collaboration and a belief that enriching our world with artistic, cultural and innovative visions can be done collectively, free from the limitations of a traditional brick-and-mortar operation. Hailing from Los Angeles Justin comes from the entertainment world, from modeling as a child to performing sign language for Michael Jackson's 90's tours, casting at LA's oldest voice over studio to the start of his career at Warner Bros. Studios. Justin now works with likes of Mercedes-Benz, Deutsche Telekom, Adidas, Dr. Oetker, Victorinox, Frieze and others to harness and foster the force behind designers, strategists and creatives.
Per Zennstrom is a contemporary fashion photographer and filmmaker exploring the intersection of pop-culture, technology and new media and how they interact with business.
Zennström was active shooting in Paris for 13 years, with assignments for all the big clients, like Dior, Guy Laroche, Nina Ricci, and Absolut Vodka. He moved to Stockholm in 2005 but quickly continued on to the vibrant art capital Berlin in 2008. His distinctive trademark is the chic with a somber undercurrent. He calls it "Edgy Elegant," a precise description of photography that is both sophisticated and incisive.
 
Oliver received a Bachelor of Arts (Honours) in Media Production at the Hochschule Darmstadt University of Applied Sciences. Following he worked as visual effects producer for Pixomondo Studios in Frankfurt/Main, Germany. He was responsible for several German and international Feature and TV productions. Since 2013 he's studying international producing at the Filmakademie Baden-Württemberg. In 2014 he received the Primetime Award from ProSiebenSat.1 Media AG. In 2015 he received a VFF-Grant for one year. Together with Adrian Goiginger he won several awards for the short films "Klang der Stille" and "Milliardenmarsch". Since April 2016 he works as VFX Producer for the feature film department at Chimney.