The Elusive - BSFF 2017 Official Selection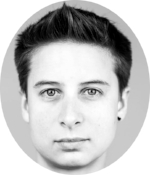 After mathematics studies at the university of Brussels, Belgium, Ely Chevillot starts to learn movie directing. Her studies at IAD (Institut des Arts de Diffusion), the film school located in Louvain-la-Neuve, Belgium, end up with the short film « The Elusive », already in official selection in many festivals, including 38th Cairo International Film Festival.
Catherine watches her son Clément. For the first time, she really sees him.
When Catherine comes to pick up her son Clément from swimming lessons, she is told that he has just molested a girl his own age. She's very upset by this event, she needs to understand...