cerberus_94 - BSFF 2017 Official Selection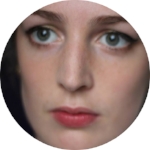 Pippa Young is a London based filmmaker from North Yorkshire. She is a graduate from Kingston University and her work has been screened at the BFI and Prince Charles Cinema for Underwire Festival. Her films often focus on the unfamiliar, seeking to explore the shapes, sounds and textures of uncanny fantasies.
A portrait of the vibrant world of furries: people sharing elaborate animalistic fantasies that bring about a sense of escapism, joy and sometimes shame. This film explores the desires and fears of a community that has found solidarity in an online realm where one can freely inhabit a constructed identity.